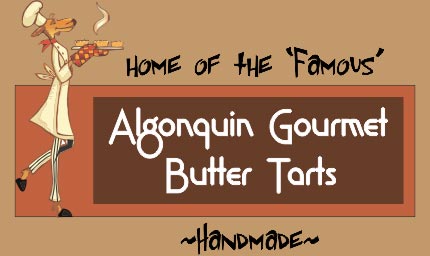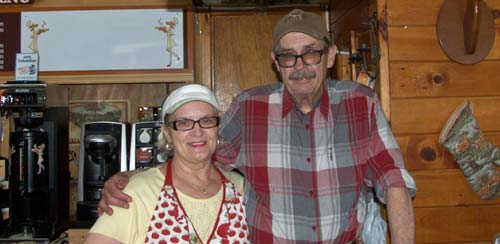 My husband, Terry and I had been retired for a few years, and found that we needed to do something we both enjoyed with the extra time on our hands. Since we were both retired bakers we decided to open up a handmade Butter Tart and Pie Shop in Maynooth, Ontario, a small town near the world-famous Algonquin Park.
After running our store for over 8 wonderful years and selling over 315,000 tarts the shop became too much for us to handle now that we are in our 70's so we decided rather than stop baking which is our passion we decided to continue our venture in a different way.
Our butter tarts are available at:
Mountney's Gas & Country Store at 30254 Hwy. 62 N.
"Scooped Moose" West Pines Campground, Lake St. Peter.
Maynooth Market - Saturday, 8am - 1pm
To find out what we're baking today or to place an order, just call or email us.
You can place orders on Algonquin Gourmet Butter Tart facebook or by e-mail info@algonquingourmetbuttertarts.com.
Thank you dear customers for all the years you have visited us, it has been a blast.